What Do You Know About Self Mixing Concrete Truck

2022-12-28
The self mixing concrete truck is a kind of mixing equipment that combines the functions of a concrete mixer truck and a concrete batching machine, integrating self loading, metering, mixing, and discharging, which can realize concrete transportation and on-site concrete construction operations.
At present, the self loading concrete mixer truck is widely used in urban construction roads, rural road construction, bridges, houses, water conservancy projects, infrastructure projects, ground hardening, etc. It has become an indispensable professional tool.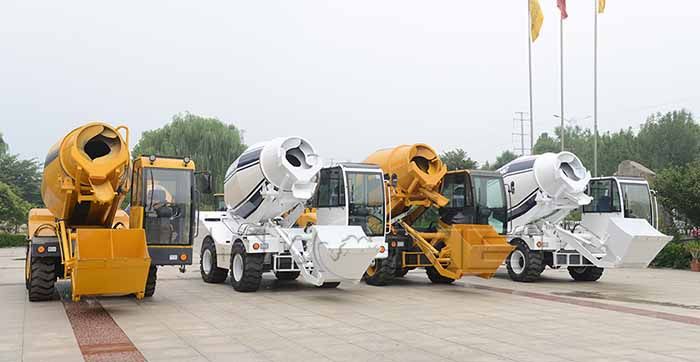 In addition to providing sufficient concrete and saving production cost, strong adaptability is also a major advantage of this self loading transit mixer. Concrete construction projects are everywhere, sometimes in cities and towns, and more often in rural areas and mountainous areas. The strong adaptability of the small self loading mixer is reflected that in the complex construction environment, it has strong passability.
The self loading concrete mixer currently come in a variety of shapes and sizes, with each model offering specific features and benefits to suit different construction site requirements. For example, if you're working on rough, uneven terrain, you'll need 4 wheel drive to run smoothly. In addition to the capacity, other configurations like the choice of air cooling device will also affect the final price.
The emergence of the self batching concrete truck has made the automatic production of concrete by the machine a reality. From raw materials to the production of finished concrete, one automatic feeding mixer truck and two operators can handle it.
The assembly and disassembly of the mechanical seal of the Haomei self loading concrete mixer should be carried out in a very clean environment, and the lubricating oil used should also be of high quality and pure, so proper maintenance is a must. Welcome to leave message below to inquire self loading concrete mixer price.
Original Source: https://www.self-loading-mixer.com/a/what-do-you-know-about-self-mixing-concrete-truck.html
Tags: self loading concrete mixer truck
Prev: How Does Self Mixing Concrete Truck Improve Construction Efficiency
Send us a Message
*required
Relate Products
CONTACT US
Haomei Self Loading Mixer Co.,Ltd
Tel/Whatsapp: +86-15978414719
Email:
feedom@haomei-machinery.com
Website: https://www.self-loading-mixer.com
Office Add: 1103, No.14 Outer Ring Road, CBD, Zhengzhou, China