How to Tell Difference of Transit Mixer Truck

2022-04-20
The construction quality is affected by many factors, but it is directly related to the quality of the concrete provided by the self loading transit mixer truck. Therefore, in addition to the qualifications of the design and construction party for bridge construction, another point is to choose a quality self loading transit mixer.
The quality of the existing self loading concrete mixers are not even. Facing so many choices, how to tell their quality? There are some tips.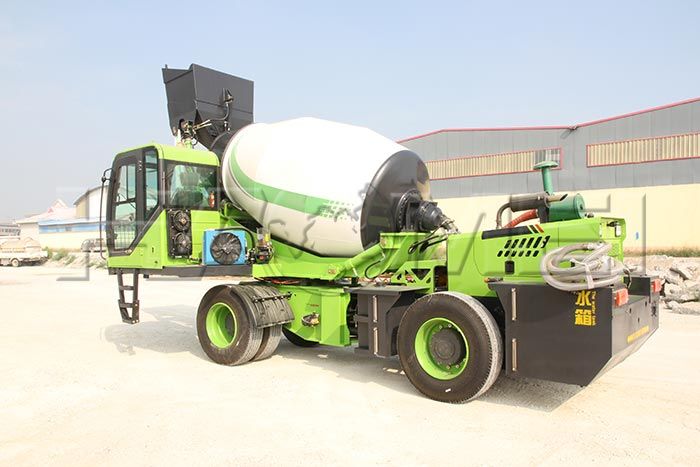 1. The influence of raw material on its quality cannot be ignored. Good materials have certain corrosion resistance, pressure resistance and small resistance when used.
2. In addition to the material, the contact between the end cap and the metal of the self-loading mixer filter should be proper.
3. During the purchase process, it is necessary to know whether the filter element of the self loading mixer can be recycled, and whether it can be washed with water. And we should also pay attention to its service life and after-sale service.
In terms of product development and core patents, Haomei pays great attention to the construction efficiency and full-scene adaptability of self loading mixer truck that can also stand the test of EU customers.
It choose alloy steel, which is not only resistant to pressure but also wear-resistant. The automobile engine adopts the famous domestic brand Yuchai engine, which has strong characteristics and long-term use. It is of four-wheel drice and is perfectly matched with the trailer axle.
Haomei self loading mixer truck is very durable. Most of them work in areas with poor road conditions and outdated power projects and mountainous areas. It is very popular in India, Philippines and other Southeast Asian countries.
It is mainly used in road paving, dams, infrastructure construction and other related projects, as well as small projects in urbanization construction. Welcome to leave message below to inquire self loading mixer truck price.
Original Source: https://www.self-loading-mixer.com/a/how-to-tell-difference-of-transit-mixer-truck.html
Tags: self loading mixer
Prev: How to Choose Self Loading Concrete Mixer Capacity
Send us a Message
*required
Relate Products
CONTACT US
Haomei Self Loading Mixer Co.,Ltd
Tel/Whatsapp: +86-15978414719
Email:
feedom@haomei-machinery.com
Website: https://www.self-loading-mixer.com
Office Add: 1103, No.14 Outer Ring Road, CBD, Zhengzhou, China