What Are The Advantages of Self Loading Concrete Mixer

2021-04-20
For construction, good concrete quality, high production efficiency and low labor cost will be an ideal situation. The self loading concrete mixer is such a machine. It has self loading, weighing, mixing and discharging in one. Therefore, it has been favored by more and more customers.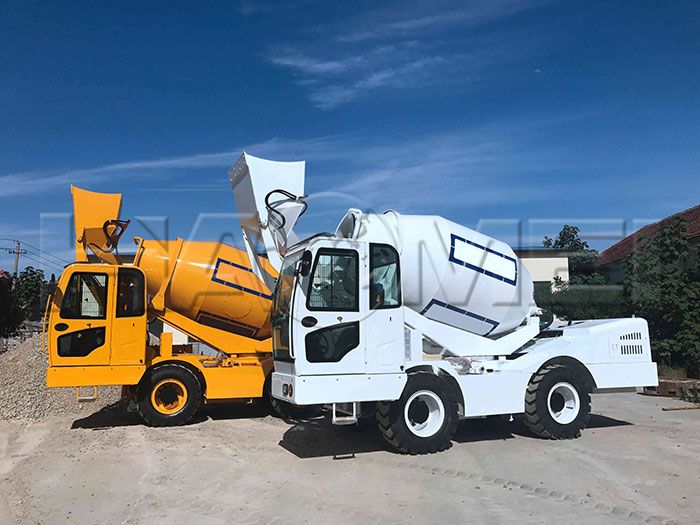 Good Concrete Quality
The self loading concrete mixer truck is equipped with an automatic weighing system, and the amount of each raw material can be controlled within minimum error. At the same time, with strong mixing technology, we can ensure the concrete quality in line with the standards for those projects like house building and roads construction.
High Production Efficiency
For small projects, manual mixing or traditional concrete mixer will be two ways to get concrete. They are of low efficiency and low flexibility. The hydraulic shovel of the self mixing concrete truck can automatically load the material and the large-capacity water tank can store a large amount of mixing water at one time. On average, one batch of concrete only needs 12-15 minutes. Every batch is 1-6.5 m3/h. Unloading while walking is also very convenient for the road, slop protection and ground hardening projects.
Low Labor Cost
For the traditional concrete mixer, we always reply on the labors or other machines. With this self loading mixer, it can save the cost of purchasing loader and concrete truck. In addition, two workers are enough: one is to operate the machine, one is to level the concrete in the projects. , This efficient and cost-saving concrete production is ideal for time-critical projects.
With affordable self loading concrete mixer price, the concrete contractors can finish the projects earlier and have a quick return. Four wheel drive also makes it convenient for renting. Welcome to leave message below to inquire it.
Original Source: https://www.self-loading-mixer.com/a/what-are-the-advantages-of-self-loading-concrete-mixer.html
Tags: self loading concrete mixer truck | self loading concrete mixer | self loading concrete mixer price
Prev: How to Operate Self Loading Mobile Concrete Mixer
Send us a Message
*required
Relate Products
CONTACT US
Haomei Self Loading Mixer Co.,Ltd
Tel/Whatsapp: +86-15978414719
Email:
feedom@haomei-machinery.com
Website: https://www.self-loading-mixer.com
Office Add: 1103, No.14 Outer Ring Road, CBD, Zhengzhou, China