How to Deal with Flameout of Self Loading Mixer

2020-12-03
The self loading mixer is a popular concrete equipment on construction site now. It has self loading, weighing,mixing, transport and discharging in one. When it suddenly stalls, how to deal with it? There are some emergency methods.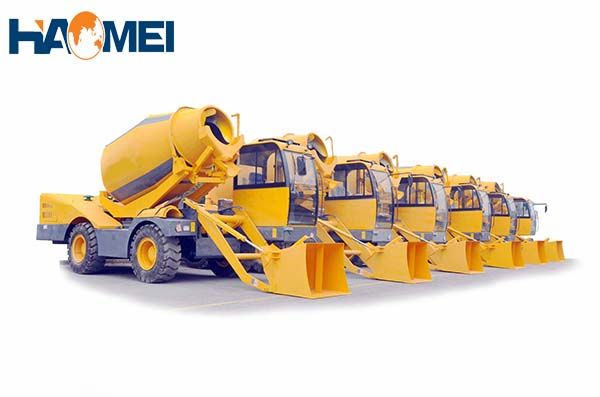 1. Check the oil flow
After the self loading concrete mixer truck is turned off, first open the oil tank, removing the oil inlet pipe of the fuel pump, and check the oil flow condition. If the oil flow is intermittent, it indicates that there is a problem with the oil circuit.
After processing the oil circuit, use a hand pump to discharge the air in it, unscrew the bleeding screw of the pump head, and tighten it after the bubbles disappear.
2. Check the piston and push rod of the oil pump
After confirming the that the oil flow is normal, disassemble the oil pump cover to check whether the push rod is sensitive and whether the plunger has cracks. If everything is normal, make the diesel engine work at medium speed for ten minutes.
If the flameout condition is still present, knock on the big nut of the fuel pump, pay attention to the sound of the diesel engine. If the sound is abnormal, indicate that the fuel pump piston and push rod are stuck and should be repaired in time.
3. Check the atomization status of the nozzle
The poor atomization status of the nozzle may also cause the self loading mixer to stall. The nozzle assembly can be removed to check the opening pressure and atomization. If there is no problem with the fuel nozzle assembly, we should check if there is something wrong with the engine.
Haomei Machinery chooses Yuchai or Cummins engine for our self loading concrete mixer. Reasonable and clear arrangement of different circuits ensure its stable working performance and easy maintenance. Welcome to leave message to inquire self loading mobile concrete mixer price.
Original Source: https://www.self-loading-mixer.com/a/how-to-deal-with-flameout-of-self-loading-mixer.html
Tags: self loading mixer | self loading mobile concrete mixer price | self loading concrete mixer truck
Prev: How to Buy A Self Loading Concrete Mixer for Your Project
Next: Working Process of Haomei Self Loading Concrete Mixers UK
Send us a Message
*required
Relate Products
CONTACT US
Haomei Self Loading Mixer Co.,Ltd
Tel/Whatsapp: +86-15978414719
Email:
feedom@haomei-machinery.com
Website: https://www.self-loading-mixer.com
Office Add: 1103, No.14 Outer Ring Road, CBD, Zhengzhou, China