How to Clean Mini Self Loading Concrete Mixer

2020-12-09
The self concrete mixer is a popular choice for the small or scattered construction sites,especially for construction in remote rural areas, mountainous areas, and open fields. It has self loading, intelligent formula, mixing, transport and discharging in one, saving labor and production cost.
The self loading concrete mixer is of four wheel drive, which an pass various complex road conditions. It is equipped with a water tank to solve the water source problem. There is no need to find power since it is of diesel motor. 270 degree discharging is also a big advantage that allows the tank body to rotate to the desired angle when unloading, which improves work efficiency.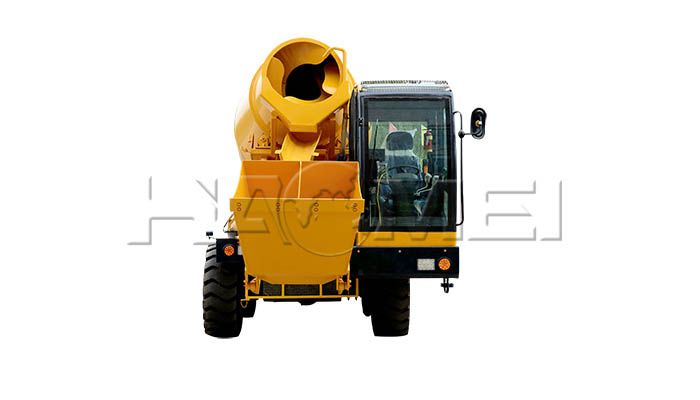 However, when we use this mini self loading concrete mixer, we need to pay attention to the daily maintenance. The concrete will become hard in a short period of time and will corrode steel and paint to a certain extent. Therefore, after using the mixing tank, washing the concrete adhering to the storage tank and the inlet and outlet of the mixing drum. These include:
1. Rinse the feed port with water before loading to keep the feed port moist during loading.
2. Fill the water tank of the self concrete mixer with water while loading.
3. Rinse the feed port after loading to clean the remaining concrete at the feed port.
4. After unloading at the construction site, rinse the discharge tank, and then add 40 L water to the mixing drum and keep it rotating in the forward direction when the mini self loading concrete mixer returns.
5. Remember to drain the sewage in the mixing drum before loading the next time.
6. Thoroughly clean the mixing drum and the inlet and outlet to ensure that nothing sticks when the whole day's work ends.
Haomei Machinery has seven models for you to choose from. Welcome to leave message below to inquire self loading concrete mixer machine price.
Original Source: https://www.self-loading-mixer.com/a/how-to-clean-mini-self-loading-concrete-mixer.html
Tags: mini self loading concrete mixer | self concrete mixer | self loading concrete mixer machine price
Prev: Working Process of Haomei Self Loading Concrete Mixers UK
Send us a Message
*required
Relate Products
CONTACT US
Haomei Self Loading Mixer Co.,Ltd
Tel/Whatsapp: +86-15978414719
Email:
feedom@haomei-machinery.com
Website: https://www.self-loading-mixer.com
Office Add: 1103, No.14 Outer Ring Road, CBD, Zhengzhou, China