Why Not to Choose The Used Self Loading Concrete Mixer Factory

2020-07-27
The service life of the used self loading concrete mixer factory is determined by the time of use and driving distance. Generally after a driving distance of 150,000 kilometers to 200,000 kilometers, its technical performance is significantly reduced, resulting in a decline in the performance of the truck such as the safety, fuel economy, handling,etc.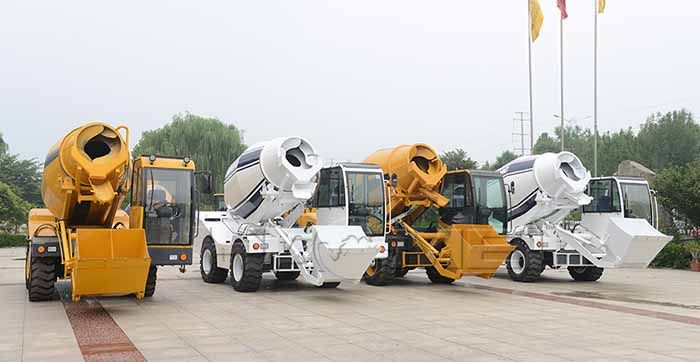 The mileage of the self loading concrete mixer truck factory can generally be read directly from the odometer. For some vehicles due to odometer replacement or malfunction of the odometer the reading of the odometer cannot directly reflect the mileage. At this time, it can only be based on the time of use and the using frequency to estimate.
More importantly, the self loading mixer is different from the other kinds of vehicles. The main part of the the self loading concrete mixer is the reducer. Generally, the reducer of the mixer truck is imported, and the quality problem is not big after a few years of using. But there are some second-hand self batching concrete truck who has a smaller reducer than the normal.
In this case, the reducer will be worn very seriously. The self loading mixer is easy to have more failures and the maintenance will be more frequent.
The price of the second-hand self loader concrete mixer in recent two years will be not much cheaper than the new self loading concrete mixer. At the same time, a new self loader concrete mixer has a longer service life, two year guarantee and high return. So why not choose a new one?
Original Source: https://www.self-loading-mixer.com/a/why-not-to-choose-the-used-self-loading-concrete-mixer-factory.html
Tags: self loading concrete mixer factory | self loading concrete mixer truck factory | s
Prev: When to Replace Tires of Self Loading Transit Mixer
Next: The Compulsory Mixer of The Self Loader Concrete Mixer
Send us a Message
*required
Relate Products
CONTACT US
Haomei Self Loading Mixer Co.,Ltd
Tel/Whatsapp: +86-15978414719
Email:
feedom@haomei-machinery.com
Website: https://www.self-loading-mixer.com
Office Add: 1103, No.14 Outer Ring Road, CBD, Zhengzhou, China