How to Choose Self Loading Mixer for Sale

2020-07-07
With the increasing popularity of the self batching concrete truck, many self loading mixer manufacturers spring up. It is more difficult for the customer to make a right choice. There are five tips for the customer.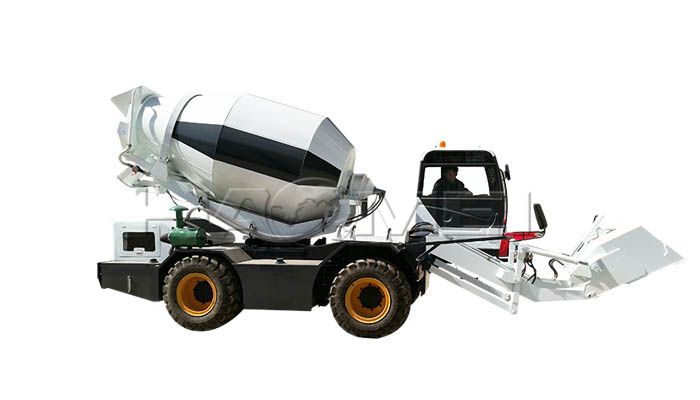 1. Choose the right model according to your project scale. The self loading mixer for sale is designed for the small and medium projects such as tunnel, house building, ground hardening, road construction in remote or rural areas. The hourly output of the self mixer is 5m3 to 25 m3.
2. Have a basic knowledge of the self loading transit mixer. The self loading features self loading, four wheel driving and 270 degree discharging. To reach these functions, we need to pay attention to those key parts such as hydraulic parts, tires, mixing tank,etc.
3. Have a basic judgement through its parameters to see its configuration is in accordance with its promotion such as engine type, chassis, rated power, output capacity, tire model, high and low speed,etc.
4. Pay attention to the reputation of self loading mixer manufacturer. A construction equipment generally has a long service life. During the use, it may need to replace some spare parts or have some failure, a reliable self loading mixer can offer after-sale service in time.
5. Consider whether it is convenient to purchase when replacing parts. If the parts are damaged, we need to replace them in time. Whether the original parts can be provided in time is also an important criterion for the selection of the self loading mixer. Haomei Machinery will present some spare parts with the delivered self loading mixer. Welcome to inquire self loading mobile concrete mixer price from us directly.
Original Source: https://www.self-loading-mixer.com/a/how-to-choose-self-loading-mixer-for-sale.html
Tags: self loading mixer for sale | self batching concrete truck | self loading mobile con
Prev: How Does Self Loading Mobile Concrete Mixer Discharge
Send us a Message
*required
Relate Products
CONTACT US
Haomei Self Loading Mixer Co.,Ltd
Tel/Whatsapp: +86-15978414719
Email:
feedom@haomei-machinery.com
Website: https://www.self-loading-mixer.com
Office Add: 1103, No.14 Outer Ring Road, CBD, Zhengzhou, China