How Does Self Loading Mobile Concrete Mixer Discharge

2020-07-07
The self loading mobile concrete mixer is applicable for most construction sites, especially those narrow ones for it can discharge with 270 degree. When the operator discharges, what should him pay attention to?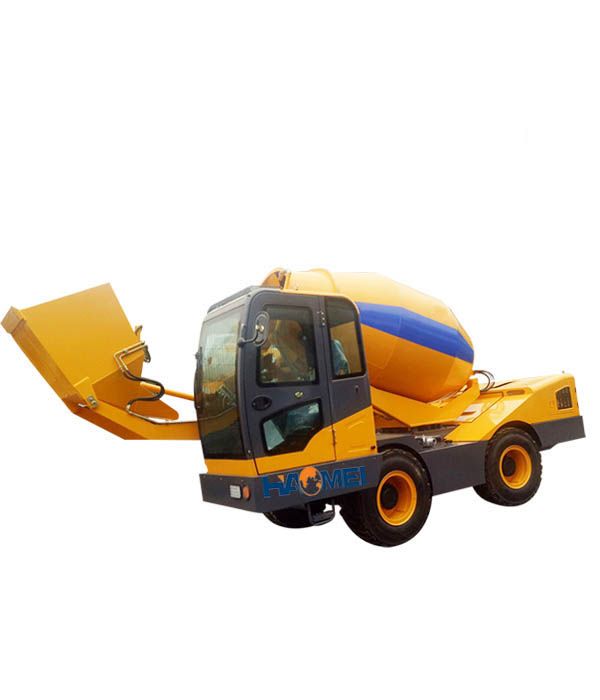 1. Before unloading, let the mixing tank run at full speed for a minute or two, realizing the full mixing of the concrete. If necessary, add some water to mix the concrete more evenly, which contributes to the full discharging.
2. Wet the hopper chute first before the mini self loading concrete mixer discharges. When unloading, please park the self loading mixer on a flat ground.
3. When discharging , pay attention to the working situation of the whole truck and protect the reducer and the supporting wheels.
4. Rinse the mixing tank carefully. After twice of the positive and negative rotation, drain the water. Pour all the water into the tank on the last trip. When you are back to the concrete plant, make a thorough cleaning of the mixing tank.
The operation of self loading mixer is not complex. With five functions in one, the self loading concrete mixer is an ideal choice for small projects. Welcome to inquire self loading mobile concrete mixer price from us directly.
Original Source: https://www.self-loading-mixer.com/a/how-does-self-loading-mobile-concrete-mixer-discharge.html
Tags: self loading mobile concrete mixer | self loading mobile concrete mixer price | mini
Prev: An Analysis of Five Functions of Self Loading Mixer
Send us a Message
*required
Relate Products
CONTACT US
Haomei Self Loading Mixer Co.,Ltd
Tel/Whatsapp: +86-15978414719
Email:
feedom@haomei-machinery.com
Website: https://www.self-loading-mixer.com
Office Add: 1103, No.14 Outer Ring Road, CBD, Zhengzhou, China