How About the Efficiency of Self Loading Mixer x1100rh

2020-10-26
The self loading mixer x1100rh has self loading, weighing, mixing, transport and discharging. Its strong adaptability to the narrow construction sites makes it an ideal choice for mall and medium-sized projects. But many customers sill doubt its efficiency. Let's have a look together.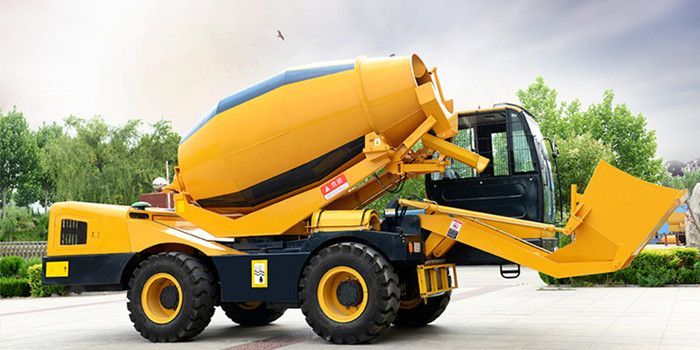 1. Quick mixing time
It only takes 12 minutes from feeding, watering mixing to discharging. That is to say, an average of 5 batch of concrete can be produced per hour. The models of self loading transit mixer we have are 1.2 m3, 1.8 m3, 2.0 m3, 2.6 m3, 3.5 m3, 4.0 m3, 5.5 m3 and 6.5 m3.
A maximum of 32 cubic meters of concrete can be produced per hour. This efficiency is directly improved several times compared with the previous method of mixing concrete with multiple workers.
2. Enough daily output
According to the 8-10 working hours, the daily output is 48-320 m3, which greatly meets the daily needs of small and mediu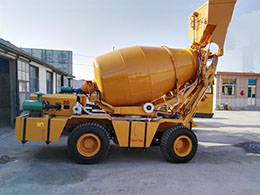 m-sized projects. If we choose to buy commercial concrete, the waiting time can also reduce the efficiency a lot, not to mention the increasing cost.

Moreover, there are no available commercial mixing stations near the construction sites in some mountainous areas.
3. Reliable and safe operation
To ensure high efficiency, the premise is its reliable and safe operation. 360 degree panoramic camera and broad view makes the driver have a better control of traffic conditions. The powerful engine enables the truck and the mixing tank operate normal.
Intelligent control and the hydraulic shovel makes the feeding finished smoothly. 270 degree discharging and cute body makes it enter any construction sites easily. Welcome to contact us to get more information about this machine and the self loading concrete mixer price.
Original Source: https://www.self-loading-mixer.com/a/how-about-the-efficiency-of-self-loading-mixer-x1100rh.html
Tags: self loading mixer x1100rh | self loading transit mixer | self loading concrete mixer price
Prev: Self Loading Mixer China: Developing Trend of Concrete Mixer Truck
Send us a Message
*required
Relate Products
CONTACT US
Haomei Self Loading Mixer Co.,Ltd
Tel/Whatsapp: +86-15978414719
Email:
feedom@haomei-machinery.com
Website: https://www.self-loading-mixer.com
Office Add: 1103, No.14 Outer Ring Road, CBD, Zhengzhou, China