How to Maintain Self Loading Transit Mixer in Windy Weather

2020-04-26
The self loading transit mixer is widely used in urban, rural, mountain and remote areas. The working environment is mostly harsh. We must make certain weather preparations to lay a solid foundation for its use. How to maintain the vehicle when there is wild wind?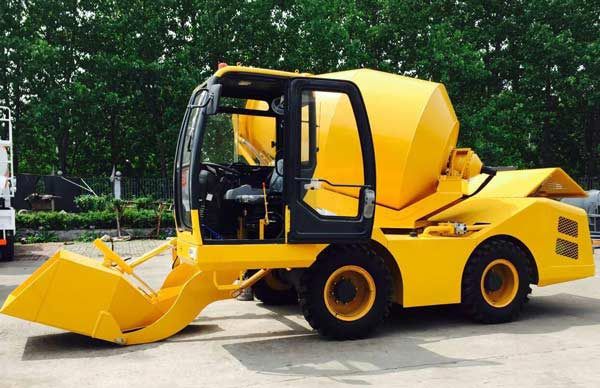 Clean the air filter
In dusty weather, there is more dust in the air than usual. In order to keep the air filter of self loading mixer clean, the operator should do the removal in time. When the dusty weather is over, the driver should take the air filter out and thoroughly clean the dust on it.
Wax or glaze the truck
After the dusty weather, the driver should wax the self loading concrete mixer truck. It is better to glaze the paint surface of the new self mixer, which can increase the strength of the car paint and prevent the wind and sand from causing small scratches on the body.
Protect the vehicle from dust
In the windy weather, we had better clean the self loading concrete mixer truck regularly, so that the paint will be kept longer. Remember to use a soft cloth to wipe the dust away.
If your self mixing concrete truck is bought from Haomei Machinery, we not only can provide considerate after-sale service, but also offer maintain tips for extending the service life of your self loading mixer.
Original Source: https://www.self-loading-mixer.com/a/how-to-maintain-self-loading-transit-mixer-in-windy-weather.html
Tags: self loading transit mixer | self loading concrete mixer truck | self loading mixer
Prev: How to Clean Self Loading Mixer
Next: How to Check if Tank of Self Loading Mixer Doesn't Rotate
Send us a Message
*required
Relate Products
CONTACT US
Haomei Self Loading Mixer Co.,Ltd
Tel/Whatsapp: +86-15978414719
Email:
feedom@haomei-machinery.com
Website: https://www.self-loading-mixer.com
Office Add: 1103, No.14 Outer Ring Road, CBD, Zhengzhou, China