The Market Analysis of Self Loading Mixer

2020-03-18
With the continuous advancement of urban and rural construction, the construction industry is booming at a high speed, and it is also a great development opportunity for self loading mixer.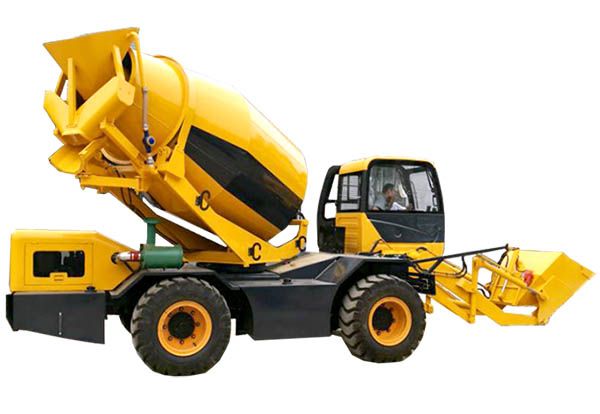 In some projects such as bridges and tunnels, due to site constraints, large concrete mixer or truck can not be used normally or transportation cost are too expensive. In addition, In the construction of residential communities, small batches and multiple batches of pumping solutions are usually required.At the same time, There is also a disconnect between the transportation and pumping. In many cases, it is not pumping immediately after the transport is in place.

For all these problems, choosing self loading concrete mixer machine is a good choice. High flexibility and cute body can make it go anywhere and realize on-site concrete production. No matter when and where you need the concrete, it is well prepared, greatly improving efficiency and construction quality.

Another new opportunity also speeds the development of self mixing concrete truck, that is, rural construction. The rural area will be a huge market, but there are many differences in the use conditions from the city. The use of concrete in rural area is scattered and small, therefore small concrete production equipment with high flexibility is mostly needed such as self loading concrete mixer.
The self loading mixer integrates self loading, mix and discharging. 270 Degree discharging and four wheel drive makes it run on any road surface and suitable for narrow construction sites. So it is widely used in residential buildings, rural roads, squares, workshops,tunnels,etc. From the above words, it is not difficult to find the market of self loading concrete mixer is very promising.
Original Source: https://www.self-loading-mixer.com/a/the-market-analysis-of-self-loading-mixer.html
Tags: self loading mixer | self loading concrete mixer machine | self mixing concrete truc
Prev: How to Choose a Reliable Self Loading Mixer
Next: The Hydraulic System of Self Loading Concrete Mixer Truck
Send us a Message
*required
Relate Products
CONTACT US
Haomei Self Loading Mixer Co.,Ltd
Tel/Whatsapp: +86-15978414719
Email:
feedom@haomei-machinery.com
Website: https://www.self-loading-mixer.com
Office Add: 1103, No.14 Outer Ring Road, CBD, Zhengzhou, China