What Is Self Loading Concrete Mixer Truck

2020-07-29
There are many ways to make concrete. In addition to the traditional manual mixing method and the concrete batching plant, a simple and flexible concrete production method is to make use of the self loader concrete mixer.
It is a high automatic self loading concrete mixer truck. It only needs one person to operate in the cab from loading and mixing to the completion of unloading and the other person to assist in placing raw materials. Four batch of concrete can be finished in one hour. Take the HM2.0 self loading concrete mixer truck for example. Its hourly output is 8-10 m3.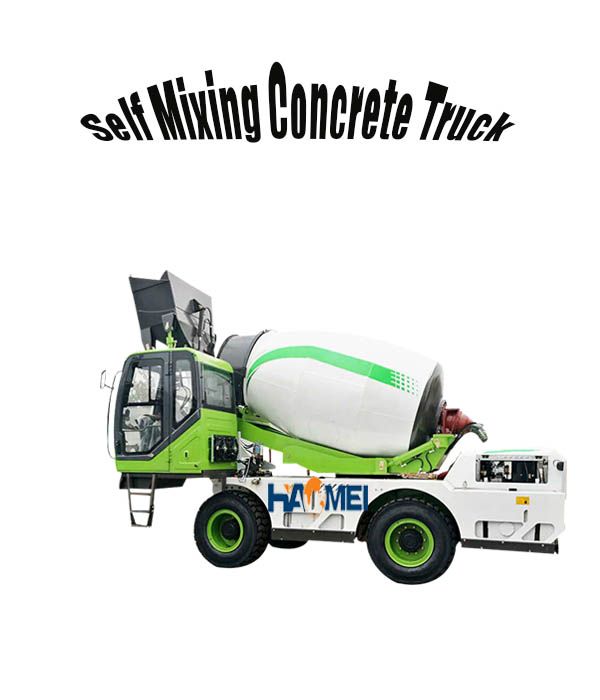 The main models of the self loader concrete mixer are 1.2, 1.8, 2.0, 2.6, 3.5 and 4.0 cubic. According to the different volume, the daily productivity of Haomei self loading concrete mixer truck is about 50-200 cubic meters. The customers can choose a proper model according to the daily volume of concrete required.
It is certain that the different models also have different configurations, including air conditioning, automatic lubrication system, electronic weighing, and tank rotation functions,etc. They are all freely selectable. The customers can "customize" their own self loading concrete mixers according to their needs.
The self loading concrete mixer factory can be used in road construction, bridge construction, house construction, ground consolidation, slope protection, and tunnel repair. It can work in harsh environments such as mountain area, remote areas with a lack of electricity, rural areas,etc. Welcome to leave message below to get a quote.
Original Source: https://www.self-loading-mixer.com/a/what-is-self-loading-concrete-mixer-truck.html
Tags: self loading concrete mixer truck | self loader concrete mixer | self loading concr
Prev: The FAQ of Self Loading Concrete Mixer Truck
Next: The Braking Skills of Self Loading Concrete Mixer Factory
Send us a Message
*required
Relate Products
CONTACT US
Haomei Self Loading Mixer Co.,Ltd
Tel/Whatsapp: +86-15978414719
Email:
feedom@haomei-machinery.com
Website: https://www.self-loading-mixer.com
Office Add: 1103, No.14 Outer Ring Road, CBD, Zhengzhou, China