What Is The Self Loading Mobile Concrete Mixer Price

2020-06-29
As a self loading concrete mixer manufacturer, many customers inquire about the self loading mobile concrete mixer price. Different models and different configuration has different prices. Therefore, before buying a machine, you had better have some knowledge of self loading concrete mixer for sale.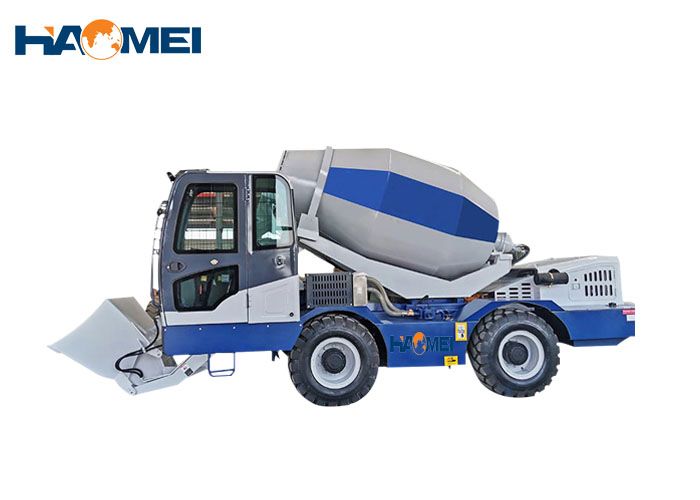 The self loading mixer is designed according to the actual construction need. It has self loading, weighing, self mixing, transport and discharging in one. 270 degree discharging, high-pressure water flushing and multiple really simplify the concrete production. It is widely used in residential buildings, rural road construction, building squares, workshops, etc.
It has the following features:
1. All hydraulic functions of shovel controlled by a single joystick
2. Quantitatively adds water by touching the screen.
3. Self-loading mixer does not require manual cleaning.
4. The enlarged water tank can hold more water.
5. Front-drive double-row high-pressure tires have greater load bearing capacity, which is more safer.
6. With high automation, it can save the cost of at least 3 workers, the electricity of 100 kWh and equipment cost of concrete truck and loader.
7. The self-loading mixer truck cab can be rotated, making it more convenient to drive in both directions.
Now you have some knowledge of self mixing concrete truck, welcome to inquire its price by leaving message below or emailing us: feedom@haomei-machinery.com.
Original Source: https://www.self-loading-mixer.com/a/what-is-the-self-loading-mobile-concrete-mixer-price.html
Tags: self loading mobile concrete mixer price | self mixing concrete truck | self loading
Prev: How to Use Self Mixing Concrete Truck
Next: How Long Is The Life Span of Self Mixing Concrete Truck
Send us a Message
*required
Relate Products
CONTACT US
Haomei Self Loading Mixer Co.,Ltd
Tel/Whatsapp: +86-15978414719
Email:
feedom@haomei-machinery.com
Website: https://www.self-loading-mixer.com
Office Add: 1103, No.14 Outer Ring Road, CBD, Zhengzhou, China