How to Protect Different Parts of Self Loading Mixer

2020-05-28
With self loading, weighing, mixing, transport and discharging, one person or two workers are enough to finish a small project, therefore the self batching concrete truck is more and more popular in rural areas and remote places. Since the working environment is very poor, we need to maintain different parts properly: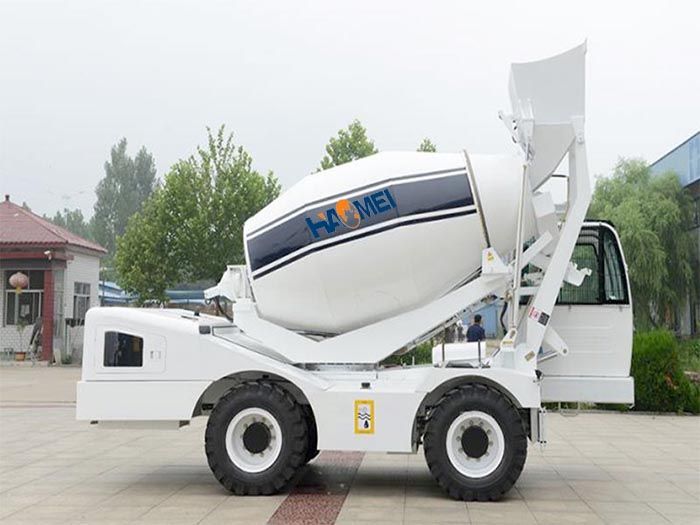 The rains will lead to the corrosion of the chassis, we need to pay attention to the cleaning and anti-rust treatment of the chassis.

If the parts of the mixer truck are dirty, the filtering effect will deteriorate. Excessive impurities in the oil cylinder will increase the wear of the parts and increase the possibility of failure; if it is severely blocked, it will cause the self loading mixer to not work properly.

The summer temperature is high, sometimes exceeding 35 ℃. In such season, it is necessary to strengthen the inspection and maintenance of the engine cooling system. This includes checking the water tank, thermostat, water pump, fan, etc., and pay attention to adding the cooling water in time.

Once it is found that the hydraulic oil is mixed with water or sediment, the driver must immediately stop working to clean the hydraulic system and replace the hydraulic oil. As long as the cleanness of the hydraulic oil is guaranteed, there are not many failures.

Regularly clean the hydraulic oil radiator to avoid the radiator being blocked by cement. Check whether the radiator electric fan is running normally to prevent the hydraulic oil temperature from exceeding the standard.
It is certain that there are many other maintenance tips. Welcome to consult us directly. If you like to know the self loading transit mixer price, welcome to leave message or email us.
Original Source: https://www.self-loading-mixer.com/a/how-to-protect-different-parts-of-self-loading-mixer.html
Tags: self loading mixer | self loading transit mixer price | self batching concrete tru
Prev: The Correct Braking of self loading mobile concrete mixer
Next: How to Protect Car Lights of Self Loading Transit Mixer
Send us a Message
*required
Relate Products
CONTACT US
Haomei Self Loading Mixer Co.,Ltd
Tel/Whatsapp: +86-15978414719
Email:
feedom@haomei-machinery.com
Website: https://www.self-loading-mixer.com
Office Add: 1103, No.14 Outer Ring Road, CBD, Zhengzhou, China