Self Loading Mobile Concrete Mixer for Better Engineering Profit

2020-04-15
For many construction project, the consumption of concrete is very large. With the increasing price of the concrete than before, it will undoubtedly suppress the the profit space of the construction contractors, especially for the small and medium projects. Then, why not try another way to get concrete?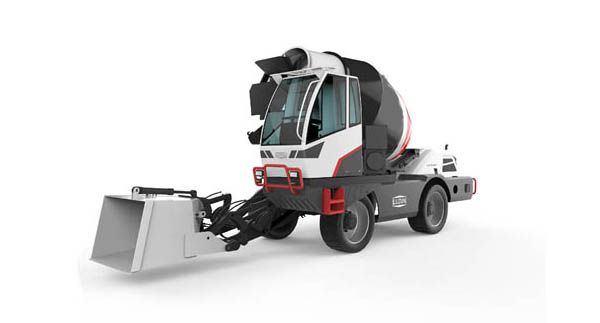 Now, the self loading mobile concrete mixer ushers in a new wave of concrete production. It completely realize the automatic production including self loading, weighing, mixing, transport and discharging.
The automatic production way, accurate weighing system and compulsory mixing technology ensure the concrete produced by Haomei self loading concrete mixer meets the construction requirements.
Compared with large cost of commercial concrete, its existence makes a big contribution to the enough profit for the construction professionals for every project cannot be separated from concrete.
At the same time, the self loading concrete mixer is applicable to most construction environment such as plateaus, mountains, plains and basins. It also can meet the need of most projects like road construction, house building, slope protection, ground hardening, bridge and water conservancy projects. For the concrete amount of 6-30 m3/h, under its operation, they can all be satisfied with a far lower production cost.
Haomei self loading concrete mixer with CE certificate and 14 patents has solid power to satisfy the customers' need. If you like to know the self loading concrete mixer price, welcome to inquire from us directly.
Original Source: https://www.self-loading-mixer.com/a/self-loading-mobile-concrete-mixer-for-better-engineering-profit.html
Tags: self loading mobile concrete mixer | self loading transit mixer | self loading conc
Prev: Self Loading Concrete Mixer Truck for Ground Hardening
Next: Is It Easy to Operate Self Loading Concrete Mixer Truck
Send us a Message
*required
Relate Products
CONTACT US
Haomei Self Loading Mixer Co.,Ltd
Tel/Whatsapp: +86-15978414719
Email:
feedom@haomei-machinery.com
Website: https://www.self-loading-mixer.com
Office Add: 1103, No.14 Outer Ring Road, CBD, Zhengzhou, China