Is It Easy to Operate Self Loading Concrete Mixer Truck

2020-04-15
The self loading concrete mixer truck is widely used in small and medium projects such as road construction, house building, tunnel repair, slope protection, ground hardening, water conservancy, urban beautification,etc.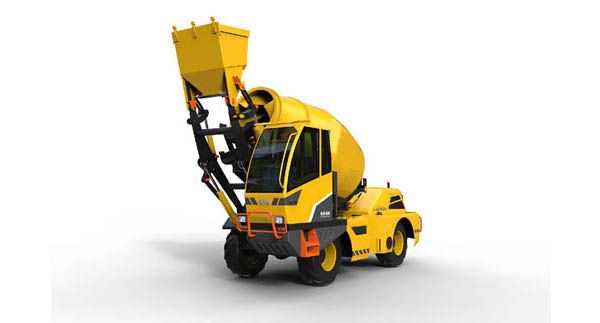 With self loading, mixing, transport and discharging in one, the self loading mixer truck is being favored by more and more construction contractors. Facing to such automatic machine, many customers also wonder if it is easy to operate.
For those who have excavator or loader operation experience, the self loading mixer is very easy to use. For those inexperienced operators, Haomei can offer complete operation training. It usually takes one day for those inexperienced to grasp the operational skills familiarly.
The self mixing concrete truck is easy to operative and its driving cab is well equipped including an air-conditioning system. It can also bring a comfortable working environment to workers in cold winter and hot summer.
After getting on the vehicle, the operator adjusts the seat according to his needs, and operates the joystick designed according to ergonomic principles to load the raw materials into the bucket. In addition, the cab is also equipped with an electronic hydraulic scale showing the weight of the material instantly, which completely avoid poor concrete quality caused by improper raw material matching.
The considerate safety design makes the self mixing concrete truck suitable for most construction environment, providing safe and reliable protection for operators, and bringing super high efficiency and benefits for the contractors.
Original Source: https://www.self-loading-mixer.com/a/is-it-easy-to-operate-self-loading-concrete-mixer-truck.html
Tags: self loading concrete mixer truck | self loading mixer truck | self mixing concrete
Prev: Self Loading Mobile Concrete Mixer for Better Engineering Profit
Next: How to Use Self Loading Transit Mixer with Less Oil Consumption
Send us a Message
*required
Relate Products
CONTACT US
Haomei Self Loading Mixer Co.,Ltd
Tel/Whatsapp: +86-15978414719
Email:
feedom@haomei-machinery.com
Website: https://www.self-loading-mixer.com
Office Add: 1103, No.14 Outer Ring Road, CBD, Zhengzhou, China