The Daily Inspection of Self Loading Concrete Mixer Truck

2020-06-22
Cementing oneself in the construction industry has been a tough part. The struggle starts with the transportation of raw material till the availability of electricity at the construction site. Well, the invention of the self loading concrete mixer truck has made life bit comfortable for the engineers. So it has been a choice of many customers.
Since some customers are not familiar with the operation, there are some tips for the operator of the self loading cement mixer.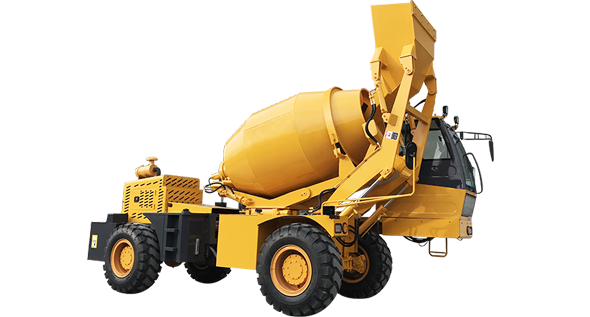 1. Careful inspection of those parts before working
If the self loading cement mixer breaks on the road, it will be very troublesome for the concrete may solidify inside the tank when it exceeds 2 hours. The operator should check the engine oil, lubricating oil and cooling water before ignition.
After starting, let the tank rotate at a low speed and check the tire pressure and if there is a leaking tire.
2. Check the lights
Since the construction sites is of pile up things like steel bars, the tires are easily damaged.
A good version is very important. Check the lights to ensure it can shine on the edges the tires. In addition, it is also important to clean the rearview mirrors on both sides and the window glass.
3. Water tank
Make sure there is enough water in the water tank and water reducing agent. When the mixture is too dry, the water reducing agent will solve a big problem.
4. Other tips
When the engine of the self mixing concrete truck starts, make sure the tank doesn't rotate at all. The high-speed rotation will cause damage to the reducer. The operation of the joysticks should be in place.
Original Source: https://www.self-loading-mixer.com/a/the-daily-inspection-of-self-loading-concrete-mixer-truck.html
Tags: self loading concrete mixer truck | self loading cement mixer | self mixing concrete
Prev: How to Quickly Troubleshoot Self Loading Mixer
Next: The Mini Self Loading Concrete Mixer for Better Profit
Send us a Message
*required
Relate Products
CONTACT US
Haomei Self Loading Mixer Co.,Ltd
Tel/Whatsapp: +86-15978414719
Email:
feedom@haomei-machinery.com
Website: https://www.self-loading-mixer.com
Office Add: 1103, No.14 Outer Ring Road, CBD, Zhengzhou, China