Self Loading Transit Mixer: A New Way to Produce Concrete

2020-04-02
There are many ways to produce concrete. In addition to the manual mixing method and concrete batch plant, there is a new way, that is self loading transit mixer. This is an automatic machine combining loading, mixing, transport and discharging, greatly saving labor.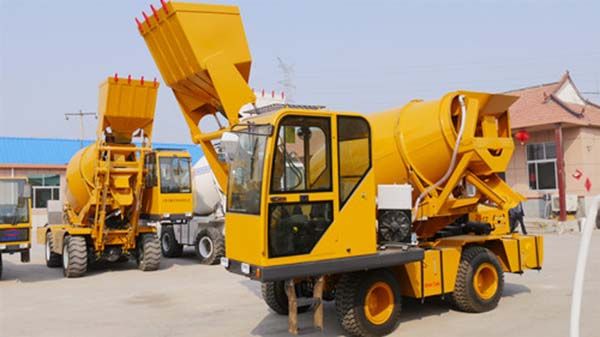 It only needs one person to operate in the driving cab and another person to assist the conveying of the raw material. It can produce four batches per hour which has higher efficiency than the traditional mixing ways and has far lower price than the commercial concrete plant.
The best selling models of Haomei self loading mixer are 1.2 cubic, 1.8 cubic, 2.0 cubic, 3.5 cubic and 4.0 cubic. Certainly, there is large models such as 5.5 and 6.5 cubic. But as a small concrete mixer, these two modes are not often chosen.
According to the volume, the daily productivity of Haomei self batching concrete truck is about 50-200 cubic meters. The customers can choose according to the daily volume of concrete. It is certain that different models also have different configurations such as automatic lubrication system, electronic weighing, tank rotation function,etc. All these are freely selectable.
The self loading concrete mixer is widely used for road construction, bridge building, house building, flooring, slope protection, and tunnel construction. So if you are a contractor of these projects, it is an absolutely right choice for you.
Original Source: https://www.self-loading-mixer.com/a/self-loading-transit-mixer-a-new-way-to-produce-concrete.html
Tags: self loading transit mixer | self loading mixer | self batching concrete truck
Prev: What Is the Disadvantages of Self Loading Concrete Mixer
Send us a Message
*required
Relate Products
CONTACT US
Haomei Self Loading Mixer Co.,Ltd
Tel/Whatsapp: +86-15978414719
Email:
feedom@haomei-machinery.com
Website: https://www.self-loading-mixer.com
Office Add: 1103, No.14 Outer Ring Road, CBD, Zhengzhou, China