Self Loading Mobile Concrete Mixer VS Concrete Truck

2021-07-27
This self loading mobile concrete mixer integrates various functions, including concrete production, mixing, and transportation. The body is equipped with an electronic scale. The specific values can be clearly seen in the cab, and the ratio can be adjusted at any time. It also has a large-capacity water tank, which can mix at any time.
The tradition concrete truck can only be used for the transportation of concrete. It only can work with the concrete batching plant. Haomei self loading concrete mixer can 270 degree lateral rotation, which means that it can discharge in any direction on the truck. With high automation, two workers are enough to operate it easily.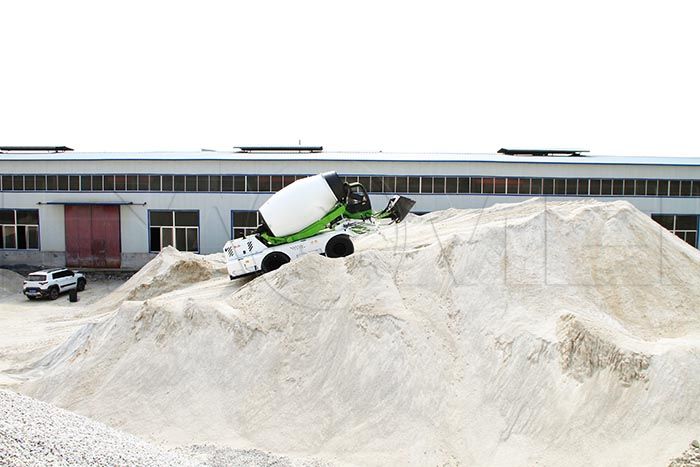 With reasonable design of capacity, it can produce 6-30 m3/h. It is well known for it four wheel drive, which is adapt to any harsh road conditions. The lubrication of the self loading mixer adopts a centralized lubrication system that can only be seen on high-end vehicles.
The mixing and discharging is its main part. The rotation of the drum is realized by the hydraulic motor of the open oil circuit of the gear pump, and there are manual control valves in the operating room and the rear of the mixer. One chute extension part is provided as standard configuration.
The self loading concrete mixer has been getting more and more popularity in Kenya, Ghana, Fiji, Uganda, Philippines, India, Indonesia, etc. It is widely used for various projects such as bridge, road, house, tunnel, slope protection, ground hardening,etc. Welcome to leave message below to inquire self loading mobile concrete mixer price.
Original Source: https://www.self-loading-mixer.com/a/self-loading-mobile-concrete-mixer-vs-concrete-truck.html
Tags: self loading concrete mixer for sale
Prev: Why Is Self Loading Concrete Mixer So Popular in Kenya
Send us a Message
*required
Relate Products
CONTACT US
Haomei Self Loading Mixer Co.,Ltd
Tel/Whatsapp: +86-15978414719
Email:
feedom@haomei-machinery.com
Website: https://www.self-loading-mixer.com
Office Add: 1103, No.14 Outer Ring Road, CBD, Zhengzhou, China