New Self loading Transit Mixer V Used Self Loading Mixer

2020-06-09
The self loading transit mixer has five function in one: self loading, weighing, mixing, transporting and discharging. 270 degree discharging and four wheel drive makes it an ideal choice for numerous small projects such as ground hardening, road construction, slop protection,etc.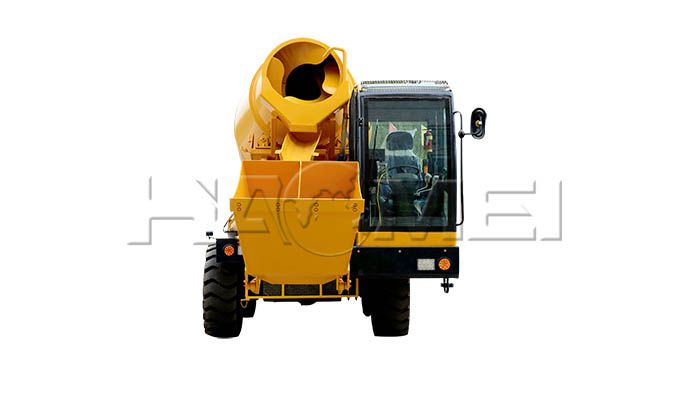 More small construction constructors plant to buy one to expand business, but some of them are also considering the used self loading mixer. As we all know, the construction equipment has a long service life, so some people think it is economic to buy a secondhand self loading mixer. Is it true?
There is no advantages to invest in the used self loading mixer machine in addition to less cost. A lot of maintenance costs will be generated during the use of the secondhand self loading mixer. And the depreciation rate of the secondhand self batching concrete mixer declines rapidly.
The long the period, the faster the depreciation. Generally, the depreciation rate of the self loading mixer after two or three years is the fastest. At the same time, the working efficiency also shows a downward trend.
When you buy a new self loading transit mixer, the customer can enjoy the whole after-sale service from the self loading mixer manufacturer such as free spare parts. The high working efficiency will help the customer win more projects. If you like to buy a self loading concrete mixer, buying a new one is still a better choice. Welcome to inquire self loading mobile concrete mixer price from us directly.
Original Source: https://www.self-loading-mixer.com/a/new-self-loading-transit-mixer-v-used-self-loading-mixer.html
Tags: self loading transit mixer | used self loading mixer | self loading mobile concrete
Prev: The Driving System of Self Loading Mobile Concrete Mixer
Send us a Message
*required
Relate Products
CONTACT US
Haomei Self Loading Mixer Co.,Ltd
Tel/Whatsapp: +86-15978414719
Email:
feedom@haomei-machinery.com
Website: https://www.self-loading-mixer.com
Office Add: 1103, No.14 Outer Ring Road, CBD, Zhengzhou, China