How to Prevent Accidents of Self Loading Transit Mixer

2020-08-14
The application of the self loading mixer machine undoubtedly provide many benefits and conveniences for construction projects. However, because the self loading mixer has some special features, they are more prone to traffic accidents than ordinary vehicles during actual driving. What are the main reasons and how to deal with them? Lets have a look together.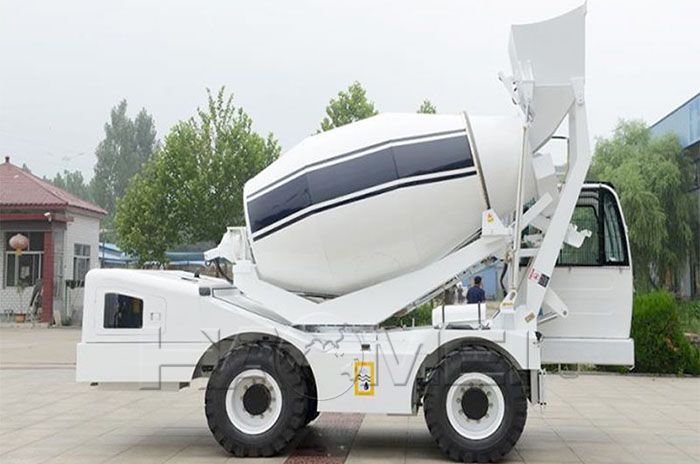 Main causes
1. Vehicle structure
The self loading transit mixer is mainly composed of chassis, water supply system, hydraulic system, mixing drum, feeding and discharging system, operating system,etc. Because the self loading mixer truck is equipped with a mixing drum on the chassis, its center of gravity is much higher than that of other modified vehicles.
2. Working mode
During the transportation, the drum needs to keep rotating, therefore the center of gravity of the vehicle is shifted toward the direction of rotation. When the driver make turns in opposite with the rotating direction, it is likely to roll over, especially with high speed.
3. Enterprise management
When there are many construction projects, the driver of the self loading mixer truck is exhausted in one or several construction sites. Most of the time they are in a state of fatigue driving, which greatly increases the probability of a mixer truck accident.
The solution
To achieve safe driving and reduce the incidence of accidents, not only the driver needs have the awareness of safe and civilized driving, but also the self loading concrete mixer manufacturers and the related Administration's supervision.
Through technological innovation, Haomei self loading concrete mixer continuously lowered the center of gravity of the vehicle. At present, by reducing the inclination angle of the mixing drum and eliminating the sub-frame through the integrated design, the the center of gravity of the self loading mixer truck has been effectively lowed.
At the same time, we can install GPS on the self loading mixer machine to monitor the speed of the vehicle. When the speed exceeds 50km/h, the vehicle will alert the driver to slow down. Welcome to leave message below to get the self loading mobile concrete mixer price.
Original Source: https://www.self-loading-mixer.com/a/how-to-prevent-accidents-of-self-loading-transit-mixer.html
Tags: self loading mixer machine | self loading transit mixer | self loading mobile concre
Prev: What Does A Self Loading Mixer Machine Do
Send us a Message
*required
Relate Products
CONTACT US
Haomei Self Loading Mixer Co.,Ltd
Tel/Whatsapp: +86-15978414719
Email:
feedom@haomei-machinery.com
Website: https://www.self-loading-mixer.com
Office Add: 1103, No.14 Outer Ring Road, CBD, Zhengzhou, China