How Does Shovel of Self Loading Transit Mixer Work

2020-07-09
One of the reason why the self loading transit mixer is so popular is because of it self loading function. The working device of the shovel of the self loading mixer is composed of bucket, boom, connecting rod, rocker arm, bucket oil cylinder and boom oil cylinder. The whole working device is hinged on the frame.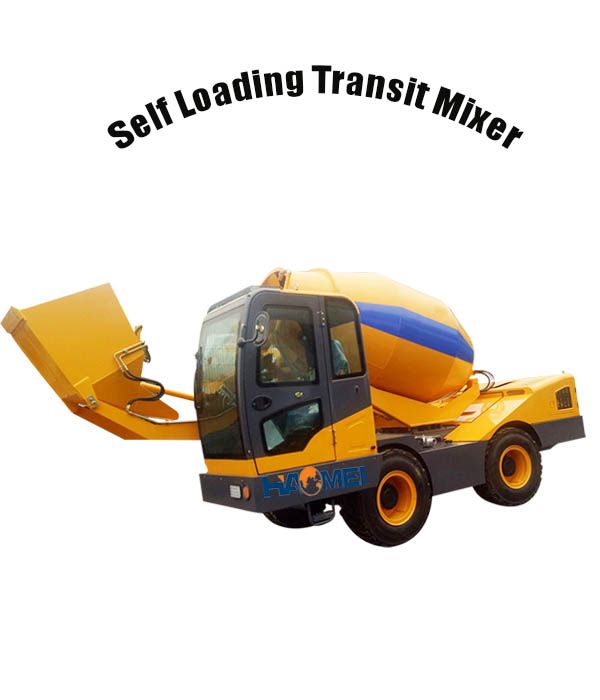 The bucket is hinged with the bucket oil cylinder through the connecting rod and rocker arm to load and unload materials. The boom is articulated with the frame and the boom cylinder to lift the bucket. Bucket turning and boom lifting are hydraulically operated.
When the self loading concrete mixer works, the operator should follow the regulations:
l When the bucket cylinder is locked and the boom cylinder is lifted or lowered, the operator should make use of the connecting rod to make the bucket move up or down, preventing the bucket from tilting and scattering materials.
l When the boom is in any position and the bucket rotates around the hinge point of the boom to discharge, the tilt angle of the bucket is not less than 45°, and the bucket can be automatically leveled when the boom is lowered after discharging.
Based on the structural types of working devices of self batching concrete truck at home and abroad, there are mainly seven types, which are divided into three-bar type, four-bar type, five-bar type, six-bar type and eight-bar type according to the number of the connecting rods.
The bucket body is usually welded with low-carbon, wear-resistant and high-strength steel plates. The cutting edge is made of wear-resistant medium manganese alloy steel. The side cutting edge and reinforced angle plate are made of high-strength wear-resistant steel.
Original Source: https://www.self-loading-mixer.com/a/how-does-shovel-of-self-loading-transit-mixer-work.html
Tags: self loading transit mixer | self batching concrete truck | self loading mixer
Prev: When Should You Fix Engine of Self Loading Mixer
Send us a Message
*required
Relate Products
CONTACT US
Haomei Self Loading Mixer Co.,Ltd
Tel/Whatsapp: +86-15978414719
Email:
feedom@haomei-machinery.com
Website: https://www.self-loading-mixer.com
Office Add: 1103, No.14 Outer Ring Road, CBD, Zhengzhou, China