Why Is The Self Feeding Concrete Mixer So Needed?

2020-08-24
The self feeding concrete mixer is of small size, light weight and proper capacity, perfectly meeting the construction need of the villages that features small amount of the concrete and the high frequency.
Its sales price and maintenance cost is both very low, which makes the whole truck more economical from purchase to use. It is very suitable for the construction of small towns, roads and bridges, especially subway tunnels. In addition, high automation effectively reduce labor cost and improve mixing quality, which helps the customers expand more business.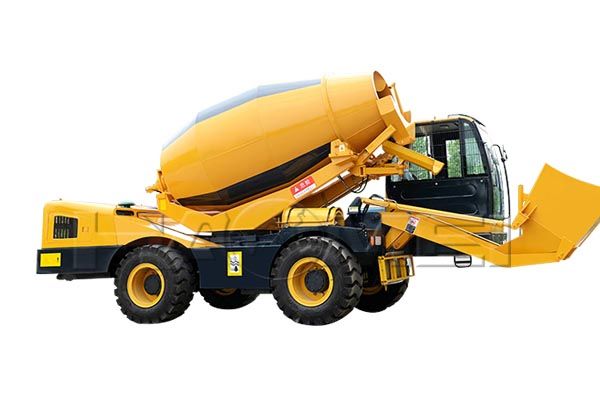 The self loading mixer truck integrates feeding, adding water, mixing, transportation, and unloading. It is easy to move and move freely. You can mix where you want. The operation of this self loading mixer requires only 2 workers, and the self loading mixer truck can realize automatic feeding, automatic water addition, and automatic mixing operations.
The intelligent calculation system inside the machine can accurately calculate the best ratio of raw materials and water. The 270 degrees unloading makes it discharge at any position. The four-wheel drive can fully adapt to most terrains even the mountainous area.
Haomei self loading concrete mixer makes a lot of improvement on the basis of the common standards. The number of brake calipers for the new mixer truck has been increased to 8,which doubles the braking effect. For the self loading mobile mixer truck operating at full load, the safety guarantee is higher.
In detail, in order to prevent the occurrence of oil leakage, the new self feeding concrete mixer adopts international standard H-shaped sealing joints, and the transitional connection part is also upgraded to steel pipe material, which can quickly and effectively dissipate heat and avoid failures caused by excessive vehicle temperature. Welcome to inquire self loading concrete mixer machine price from us.
Original Source: https://www.self-loading-mixer.com/a/why-is-the-self-feeding-concrete-mixer-so-needed.html
Tags: self feeding concrete mixer | self loading concrete mixer machine price | self loading mixer truck
Prev: How to Deal with Insufficient Hydraulic Pressure of Self Loading Transit Mixer
Next: The Inspection Of Self Loading Concrete Mixer Truck Hydraulic Systems
Send us a Message
*required
Relate Products
CONTACT US
Haomei Self Loading Mixer Co.,Ltd
Tel/Whatsapp: +86-15978414719
Email:
feedom@haomei-machinery.com
Website: https://www.self-loading-mixer.com
Office Add: 1103, No.14 Outer Ring Road, CBD, Zhengzhou, China