What Is Self Loading Cement Mixer for

2020-09-27
Since the introduction of concrete in construction, there are various methods to produce concrete from manual mixing, concrete mixer to concrete batching plant. In recent years, the self loading cement mixer has been deveoped for meeting the need of the concrete production at uneven terrain construction site.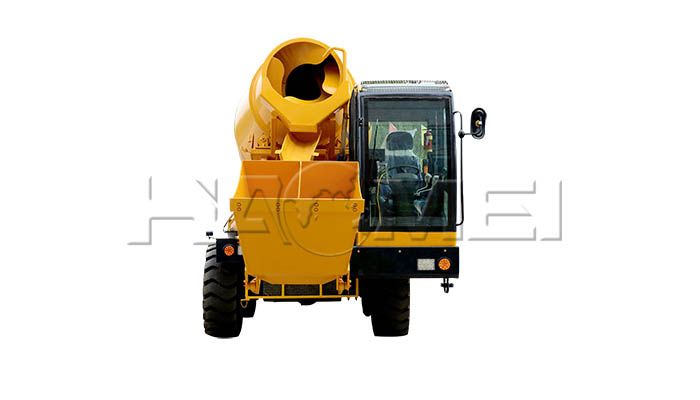 At present, the concrete in the construction projects is usually made by the following methods:
1. The concrete mixing is finished at the concrete batchig plant, The finished concrete will be trandported to the construction sites with the concrete mixer truck. This method requires a dedicated site and a lot of equipment investment, and only cover the nearby projects.
Although the concrete mixer truck is rotating continuously during transportation, the concrete will still partially solidify, which affects the construction quality, and it is even more unusable in areas far from the concrete mixing plants such as mountainous areas and remote rural areas.
2. Set up a special concrete mixer at the construction site. This method can only be used for the present projects since it is fixed. It can't moved at any time according to the construction progress, which greatly restricts the construction.
Therefore, there is an urgent need for a convenient and efficient concrete mixing equipment to improve construction efficiency of those small projects. That's what the self loading concrete mixer trucks for.
With high automation, it can realize self loading, weighing, mixing, transport and discharging. More importantly, the self loading concrete mxier is of four wheel drive and 270 degreed dischaging, which makes it drive freely at the narrow construction sites. Welcome to leave message to get the best self loading transit mixer price.
Original Source: https://www.self-loading-mixer.com/a/what-is-self-loading-cement-mixer-for.html
Tags: self loading cement mixer | self loading transit mixer price | self loading concrete mixer trucks
Prev: The Self Loading Concrete Mixer for Factory Building
Next: What Leads to Brake Failure of 4x4 Self Loading Concrete Mixer Trucks
Send us a Message
*required
Relate Products
CONTACT US
Haomei Self Loading Mixer Co.,Ltd
Tel/Whatsapp: +86-15978414719
Email:
feedom@haomei-machinery.com
Website: https://www.self-loading-mixer.com
Office Add: 1103, No.14 Outer Ring Road, CBD, Zhengzhou, China