Self Loading Mobile Concrete Mixer: Meeting the Demand

2020-03-25
The concrete is one of the most important construction material. Different kinds of construction equipment are developed to improve the concrete production and transportation efficiency.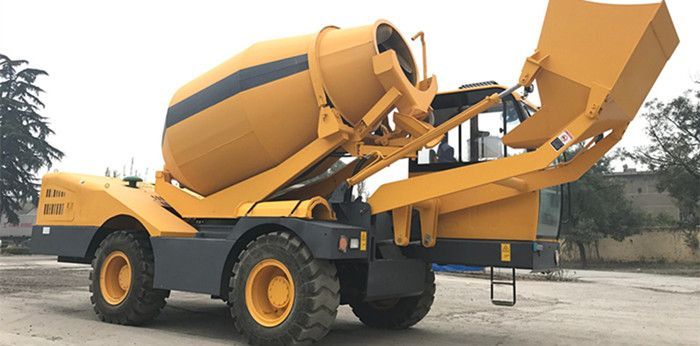 At present, the concrete at the construction sites are usually made by the following methods: One is using the concrete truck to transport the concrete from the concrete batch plant to the construction site. This method requires a dedicated site and a large amount of equipment investment. During the transportation, the concrete may partially solidify, affecting the construction quality.
The other method is to set up a concrete mixer at the construction site. Since it is of stationary position, it can't be moved at any time according to the construction progress, and cannot be promoted on a large scale. Therefore, a concrete manufacturing equipment with high flexibility and quick movement is urgently needed.
That's why self loading mobile concrete mixer is so popular. It combines concrete mixing and transportation, greatly simplifying the concrete production and improving transportation efficiency. Four wheel dive and cute body makes it go to any construction sites and has strong applicability to most construction sites.
As a new kind of concrete construction equipment, self mixing concrete truck is more popular in recent years. If you like to get the self loading concrete mixer price, you can contact Haomei Machinery directly.
Original Source: https://www.self-loading-mixer.com/a/self-loading-mobile-concrete-mixer-meeting-the-demand.html
Tags: self loading mobile concrete mixer | self loading concrete mixer price | self mixing
Prev: What Are The Key Parts of Self Loading Concrete Mixer Truck
Send us a Message
*required
Relate Products
CONTACT US
Haomei Self Loading Mixer Co.,Ltd
Tel/Whatsapp: +86-15978414719
Email:
feedom@haomei-machinery.com
Website: https://www.self-loading-mixer.com
Office Add: 1103, No.14 Outer Ring Road, CBD, Zhengzhou, China