How to Choose Self Loading Mixer for Your Project

2020-06-17
The self loading mixer is an ideal construction equipment for small projects to save production and labor cost. With the increasing popularity, there are richer models of self loading concrete mixer for sale. How to choose a right one according to your project?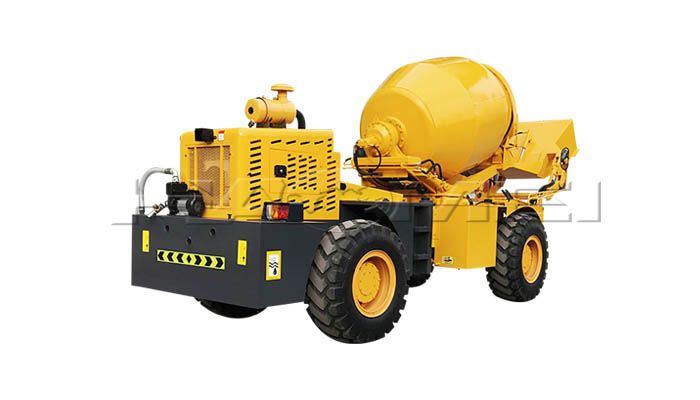 Firstly, the self loading concrete mixer can be used for the house building, factory construction, road pavement, road surface repair, mountain road, bridges, water conservancy projects,etc. If , the demand for concrete in a day is within 100 cubic meters, the models from HM1.2 cubic to HM2.0 cubic can be considered. If the demand for concrete is more than 100 cubic meters, it is recommended to choose the model of 2.6-4.0 cubic meters.
Secondly, Haomei Machinery has eight models for you to choose from. They are HM1.2, HM1.8, HM2.0, HM2.6, HM3.5, HM4.0, HM5.5 and HM6.5 cubic. HM1.2-HM2.0 self loading mixer machine can easily drive on the narrow roads, such as country roads. It is more flexible and convenient.
The HM2.6-HM4.0 self mixing concrete truck is more suitable for large-scale construction sites, such as mountain roads, bridges, water conservancy projects,etc. It is of high efficiency,saving time and cost.
The HM5.5 and HM6.5 self loading mixer truck is equivalent to a small mobile concrete batching plant. Its hourly output can reach 25 m3. Although the large model are not cost-effective as the small models, it is a good choice in terms of convenience.
The customer can make choice according to your actual situation such as project scale, daily average demand, operating time, environmental factors, etc. It is worth emphasizing that Haomei can modify the self concrete mixer machine according to the different needs of customers.
Whether it is mountain area or the plateau or the remote areas with backward electricity, Haomei Machinery can provide special solution for you, which is suitable for different environments, and ensure the smooth progress of the project.
Original Source: https://www.self-loading-mixer.com/a/how-to-choose-self-loading-mixer-for-your-project.html
Tags: self loading mixer | self concrete mixer machine | self loading concrete mixer for
Prev: Five Maintain Tips of Self Loading Concrete Mixer Truck
Send us a Message
*required
Relate Products
CONTACT US
Haomei Self Loading Mixer Co.,Ltd
Tel/Whatsapp: +86-15978414719
Email:
feedom@haomei-machinery.com
Website: https://www.self-loading-mixer.com
Office Add: 1103, No.14 Outer Ring Road, CBD, Zhengzhou, China