Self Loading Concrete Mixer Machine Factory: How to Safely Drive at Night

2020-04-22
The driver often needs to drive the self loading concrete mixer machine factory on the highway at night. How to ensure the safety drive at night? Five tips are offered for your reference.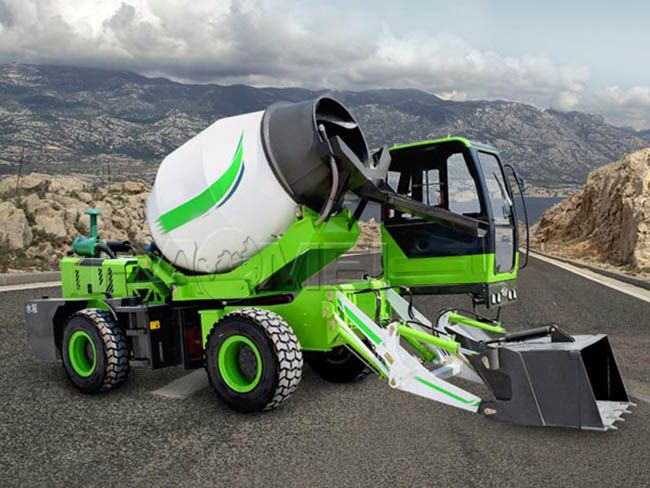 1. Driving speed should be properly reduced.
2. Keep enough rest time. When you feel sleepy, you had better choose the nearest service area or parking lot to take a rest to eliminate the fatigue.
3. The driver's attention should be concentrated when driving the self loading transit mixer at night. A careful observation of the rear lights of the vehicles in front helps to make a correct judgement in time. One of the safe driving way is to follow a vehicle having a similar driving speed with your own truck and keep sufficient driving interval from it.
4. When encountering a vehicle facing to you, you need to use near lights or let the lights shine down. If the lights from the opposite side are dazzling, you should avoid the direct lights from the opposite side and move your version to the area that you are planing to park.
5. Except for emergencies, driving at night should prevent parking on the road. If it breaks down, you can park the self mixing concrete truck on the road, setting a warning sign 100 meters behind and turning on the tail lights.
6. During the night driving of the self mixing concrete truck, pay close attention to the falling objects on the road.
7. Evening hours and dawn hours are also part of the night. The primary way to maintain your safety at this moment is to turn on the lights early and postpone turning off the lights.
Original Source: https://www.self-loading-mixer.com/a/self-loading-concrete-mixer-machine-factory-how-to-safely-drive-at-night.html
Tags: self loading concrete mixer machine factory | self mixing concrete truck | self load
Prev: Four Operational Tips of Self Loading Concrete Mixer Factory
Next: How to Maintain The Driving System of Self Loading Mixer Machine
Send us a Message
*required
Relate Products
CONTACT US
Haomei Self Loading Mixer Co.,Ltd
Tel/Whatsapp: +86-15978414719
Email:
feedom@haomei-machinery.com
Website: https://www.self-loading-mixer.com
Office Add: 1103, No.14 Outer Ring Road, CBD, Zhengzhou, China