The Self Loading Mixer for Narrow Construction Sites

2020-12-25
In some construction sites, the roads are too narrow for the concrete mixer truck to enter. In this case, can only rely on dump trucks to transport back and forth, which greatly affects the construction efficiency. How to avoid this situation? A self loading mixer will be an ideal solution.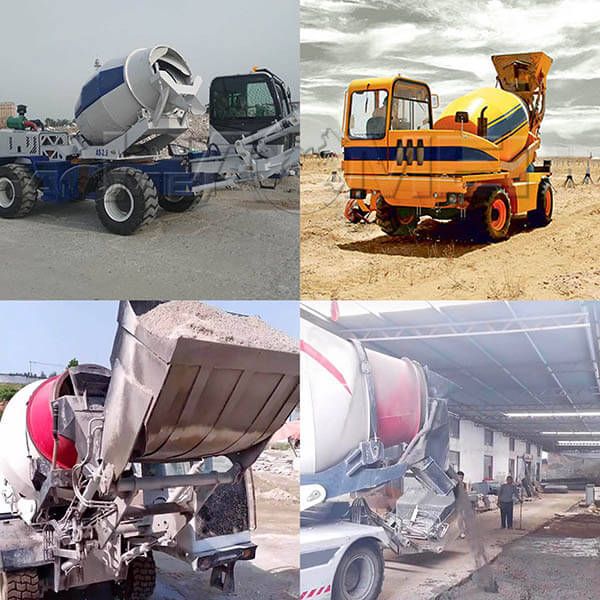 Take HM4.0 self loading concrete mixer for example. Its mixing capacity is 4.0 m3/h. The body length is 8.2 meters, the width is 2.9 meters, and the height is 2.5 meters. The overall mixing truck is more compact and flexible.
Generally speaking, the rural roads are mostly 3-4 meters. That is to say, the pass rate of the self loading mixer in the narrow roads in rural construction is very high, as high as 90%. As long as the road is not narrower than 3 meters, it can drive in and return normally.
At the same time, the self loading concrete mixer machine has high automation degree and high working efficiency. It has self loading , weighing, mixing, transport and discharging in one. It only two workers to finish one task.
The 180-degree rotating cab, compact body and reasonable counterweight makes it has strong passability. As long as the rural road is not narrower than 3 meters, it can pass. Even if the road is so narrow that there is no space for turning back, it can return. With 180 degree rotating function, it only needs to rotate the cab, and the entire self loading concrete mixer machine can walk out of this narrow path.
This self loading mixer brings more economical and convenient feasible solutions to the demand for concrete construction. As a self loading concrete mixer truck supplier, Haomei Machinery has eight models for you to choose from. Welcome to leave message below to get a quote.
Original Source: https://www.self-loading-mixer.com/a/the-self-loading-mixer-for-narrow-construction-sites.html
Tags: self loading mixer | self loading concrete mixer machine | self loading concrete mixer truck suppliers
Prev: The Self Loading Mobile Concrete Mixer for House Building
Next: The Special Advantage of Self Loading Concrete Mixer for Sale
Send us a Message
*required
Relate Products
CONTACT US
Haomei Self Loading Mixer Co.,Ltd
Tel/Whatsapp: +86-15978414719
Email:
feedom@haomei-machinery.com
Website: https://www.self-loading-mixer.com
Office Add: 1103, No.14 Outer Ring Road, CBD, Zhengzhou, China