Self Loader Concrete Mixer for Small Projects

2021-05-25
As a necessity of construction projects, the demand for concrete has increased sharply in recent years with the increase of engineering projects. Many construction contractors have begun to use self loader concrete mixers in order to save costs and time in the project as much as possible, especially in some small projects.
For most projects, the concrete needs transportation from the concrete batching plant by the concrete mixer ruck. Since the concrete is easy to solidify, it needs continuous mixing during the transportation. Moreover, the construction project needs continuous pouring, otherwise it will have a great impact on the quality of the project.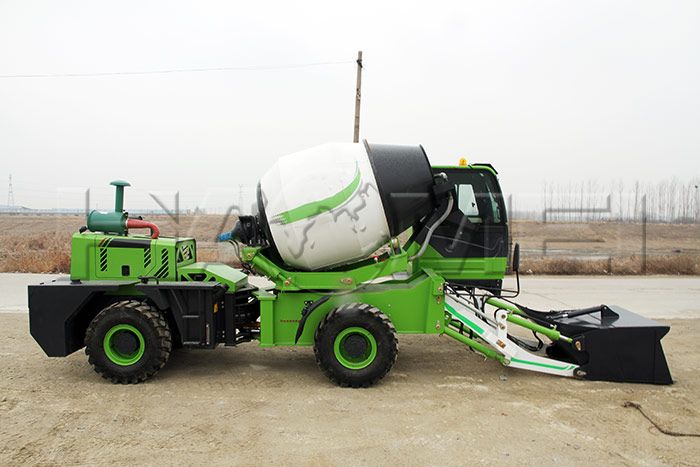 With the rapid development of construction machinery nowadays, the emergence of self loading mixer for sale can just solve this problem. As long as sufficient concrete raw materials are prepared in the construction site, self loader concrete mixer can finish the whole work from self feeding to discharging, which greatly improves work efficiency.
With four wheel drive, it has the minimum turning radius, which can go anywhere without the restriction of the construction sites. The self loading concrete mixer can complete the mixing and transportation of concrete on site at the same time. It is not only widely used in various civil and public construction projects, but also plays a great role in the construction of subways, bridges, mountain road and infrastructure in remote places.
The wide application of self loader concrere mixer only saves construction time, but also effectively reduces labor costs. It plays an important role in the whole link, which is not only as simple as improving construction efficiency, but also contributes to environmental protection. Welcome to leave message below to send inquiry.
Original Source: https://www.self-loading-mixer.com/a/self-loader-concrete-mixer-for-small-projects.html
Tags: self loading concrete mixer
Prev: How Does Self Loading Mixer Cooperate with Pumps
Next: The Application of Self Loading Mixer in Transmission Line Project
Send us a Message
*required
Relate Products
CONTACT US
Haomei Self Loading Mixer Co.,Ltd
Tel/Whatsapp: +86-15978414719
Email:
feedom@haomei-machinery.com
Website: https://www.self-loading-mixer.com
Office Add: 1103, No.14 Outer Ring Road, CBD, Zhengzhou, China