Three Tips to Buy Self Loading Concrete Mixer

2020-03-26
The self loading concrete mixer is a popular construction equipment in recent years. How to buy a right self loading mixer for your own projects? There are three simple tips for you.
Selection of tank volume
The mini self loading concrete mixer is more popular. That's because it is widely used for the narrow construction sites in urban and rural area. Small models like HM2.0, HM3.5 and HM4.0 self mixer are mostly favored. It is certain that your practical need is also very important. Haomei also have large models such as HM5.5 and HM6.5 self loading concrete truck.
The quality of tank material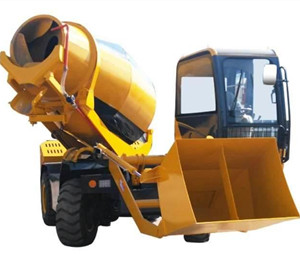 The quality of the tank body mainly refers to the thickness. At present, it is generally 5mm thick manganese plate. The customer can directly ask the self loading concrete mixer manufacturer. If it is less than 5mm, it does not need to be considered.
Buy it according to the road condition
When buying a self mixer, we need to carefully consider the using environment. If the road is flat, we can choose a self loading concrete truck with relatively stable performance. If the road conditions are complicated, the engine, tire and other key parts need to be improved. Then the self loading concrete mixer price also will be a little higher.
The purchase of self loading concrete mixer must follow the correct standards and the customer should have knowledge of the factory's production ability.
Original Source: https://www.self-loading-mixer.com/a/three-tips-to-buy-self-loading-concrete-mixer.html
Tags: self loading concrete mixer price | self loading concrete mixer | self loading mixer
Prev: The Self Loading Mixer in Tunnel Construction
Send us a Message
*required
Relate Products
CONTACT US
Haomei Self Loading Mixer Co.,Ltd
Tel/Whatsapp: +86-15978414719
Email:
feedom@haomei-machinery.com
Website: https://www.self-loading-mixer.com
Office Add: 1103, No.14 Outer Ring Road, CBD, Zhengzhou, China