Why Is Self Loading Transit Mixer So Popular

2020-03-18
With the continuous increase of labor costs and the increasing requirements for environmental protection, the construction of houses, roads and water conservancy projects in rural areas or remote places has become more and more mechanized. The self loading transit mixer is born for meeting this need.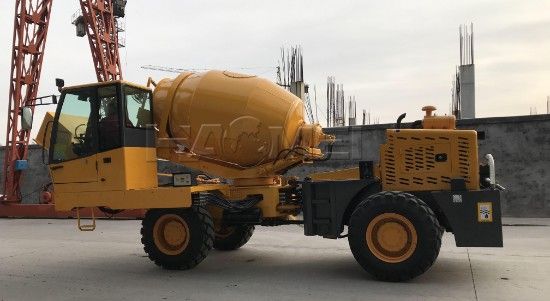 Why is self loading transit mixer so popular? As we all know, the traditional mixer truck only has one function, that is, the concrete transportation. The self loading transit mixer is of seven functions including loading, weighing, pumping, mixing, transport, discharging and washing.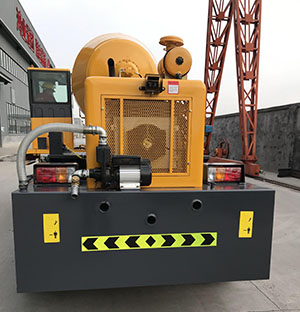 Another reason is its high profit return. In addition to the saving of labor cost,the self loading concrete mixer truck has higher output within same time. For example, HM2.0 self loading mixer can produce about 10 m3/h while it will take about 2 hours or more for the traditional mixer.
What's more, four wheel drive makes it suitable for various road conditions. High flexibility makes its right for your own use or for renting. Therefore, it is of very wide application prospect.
The last but not least, the self loading mixer for sales is novel design. Take Haomei 3.5 cubic self loading mixer. It adopts four dimension mixing technology. Large rise angle is designed at from cone to provide uniform mixing, with slump change at all stages of ≤5%. Simple,clear and intelligent control makes it meet the future trend.
Buying a self loading concrete mixer truck is a right choice to expand business. It can go anywhere you need.
Original Source: https://www.self-loading-mixer.com/a/why-is-self-loading-transit-mixer-so-popular.html
Tags: self loading transit mixer | self loading mixer for sale | self loading concrete mix
Prev: Null
Send us a Message
*required
Relate Products
CONTACT US
Haomei Self Loading Mixer Co.,Ltd
Tel/Whatsapp: +86-15978414719
Email:
feedom@haomei-machinery.com
Website: https://www.self-loading-mixer.com
Office Add: 1103, No.14 Outer Ring Road, CBD, Zhengzhou, China